Submit an application using your access code:  cfh2016 
Who can apply?
Most types of non-governmental organizations can apply
Non-governmental organizations (NGO)
Nonprofit organizations
Civil society organizations
Community-based organizations
Colleges, universities and academic institutions
Very small organizations are not a priority
The foundation rarely makes grants that exceed 25% of an organization's total operating budget.
New organizations or start-ups are seldom funded
The foundation rarely funds start-up organizations with limited track records.
Grants mainly support projects in Africa, Asia, and Latin America
The Foundation does not support for projects in Europe, former Soviet-bloc countries or developed countries.
Who should not apply? 
The Foundation does not fund the following:
buildings, vehicles, land purchases or capital improvements
direct medical care or treatment at hospitals or clinics
medical equipment for hospitals or clinics
wells, pumps or water systems
emergency relief or humanitarian aid projects
microenterprise, tourism, job training or livelihood projects
feeding or food distribution programs
projects to improve farming for export crops
basic farming, beekeeping, chicken, or animal husbandry training projects
films, videos, books or websites
scholarships, fellowships, tuition or travel grants
conferences
general operating support
individuals, businesses, churches, government, orphanages and humanitarian aid agencies
Who will be competitive?
The foundation gives priority to projects that:
Ask difficult questions or test new solutions
Propose ambitious and measurable outcomes
Address regional or cross-boundary opportunities and challenges
Strengthen partnerships, coalitions or networks
Strengthen local leadership
Build scientific and technical capacity
Influence public debate and policy
Emphasize prevention rather over remediation or treatment
By clicking the link below, please confirm that you have reviewed the eligibility guidelines and priorities listed above: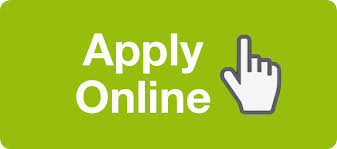 YOUR ACCESS CODE:   cfh2016
November 02 2015 08:36 pm